For those with less time for travelling, Dublin is very accessible by plane. There are two airlines that have daily flights between Brussels and Dublin (and most other cities that you may be joining us from), Aer Lingus and Ryanair.
1. Aer Lingus
Aer Lingus: For a bit more comfort and more generous baggage allowances, check out https://www.aerlingus.com/html/en-BE/home.html. Aer Lingus flies from Zaventem in Brussels, and from Terminal 2 in Dublin airport. Fun fact: its name is a latinisation of the Irish phrase for air fleet.
2. Ryanair
Ryanair: This one you know. For the cheap and cheerful option, go to https://www.ryanair.com/be/fr. Be aware that the cheapest ticket option now has no real baggage allowance at all, and that if you have larger luggage, Ryanair may not be the most economic option. Ryanair flies from Zaventem and Charleroi, and from Terminal 1 in Dublin airport.
From the airport to Dublin Centre
To get from Dublin airport to the city centre, your options are the following:
1. Taxi
Follow the signs to the taxi ranks at the airport. If you have not booked taxis in advance (which can sometimes save a few euros), drivers will be waiting for you directly at the exit of your arrival terminal.
2. Dublin Bus
The number 16 bus will take you on a winding route through Dublin's suburbs before reaching the city centre. It is not the most efficient option, but is the one to take if you want to travel on a double-decker bus. The 16 bus leaves from Dublin Airport Bus Park, Zone 15. For more information about travelling by bus in Dublin, see the Travel within Dublin page.
3. Aircoach Route 700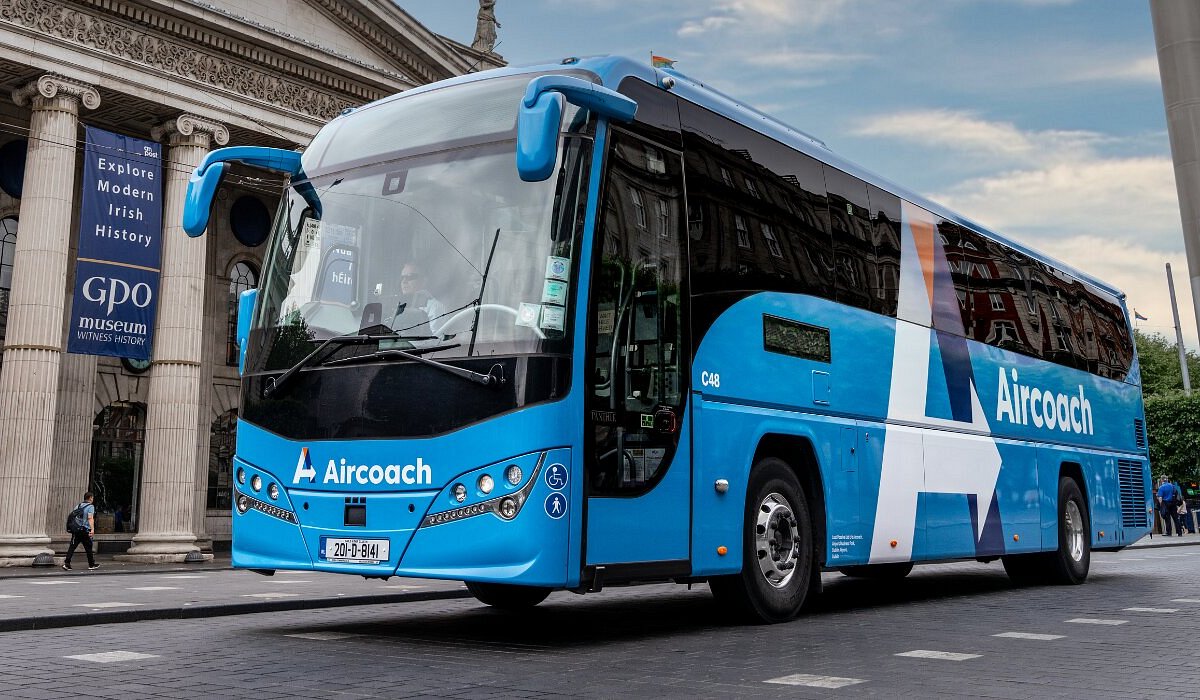 For a bus straight to the city centre, take the aircoach, which runs every 30 minutes from 4am until midnight. It stops at both terminals in Dublin Airport (follow the signs when you reach the arrivals hall). More information here: https://www.aircoach.ie/timetables/700 
4. Dublin Express
The Dublin Express is an alternative to the Dublin Air Coach. The service is a little more luxurious, and it is better to book your trip in advance.